Attractive, elegant and original, this console has been developed to meet the ergonomic and operating requirements of the users.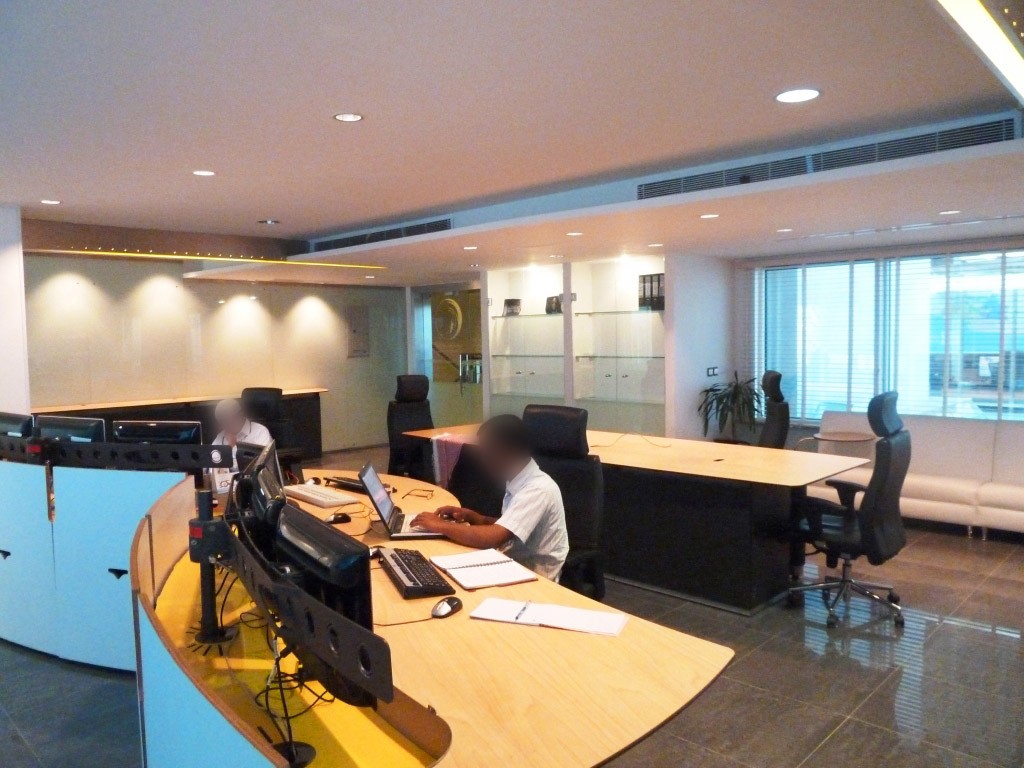 The patented LOOX system allows all possible configurations: straight, concave or convex arc console.
This console is intelligently built, adapted to your equipment and is perfectly functional; sober, modern and durable aesthetics provide the operators with maximum comfort making it easier for them to concentrate. It also offers a lot of legroom and knee space thanks to the large clearance under the front doors (Standard BS EN 527-1).
For sitting/standing, standing work, a "driven lift and drop" version with worktop height adjustable by electric actuators is available.