We make tables of the same concept matching our LOOX, AX and ONE consoles and desks.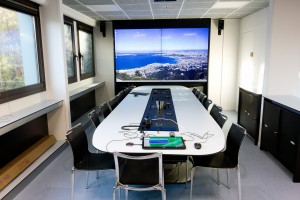 Self-supporting structure with doors or panels giving access to a technical box which can accommodate CPUs, high current and low current wiring, cable raceways.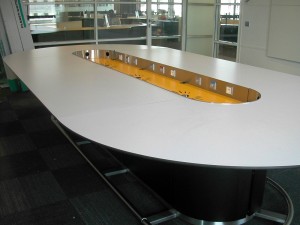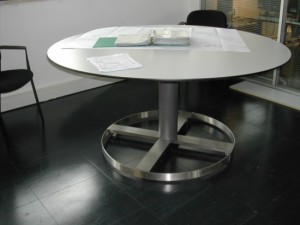 "Compact" working surface with openings provided to accommodate screens.
The screens can be placed under the surface of the table on a driven screen lift system.
Many colours and finishes.